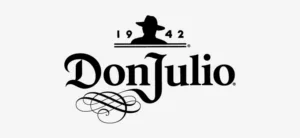 Founded: 1942
Owner: Diageo
Owner Headquarters: London, UK
Cases sold in 2022: 3.2 million
Bottles sold: 38 million
Value of retail sales 2022: US$1,910M
Norma Oficial Mexicana (NOM): NOM-1449
Distillery: Diageo Mexico Operaciones, Atotonilco El Alto, Jalisco
Region: Highlands
Don Julio is the third highest selling tequila brand in the world.
Don Julio Sales Trends
Don Julio tequila sales have grown strongly over recent years with 3.2 million cases sold in 2022. A case is made up of 12 bottles. This represents a growth rate of 16.9% over 2021. The brand has benefited from the market moving to more premium tequila. Don Julio has a tequila market share of about 6.9%.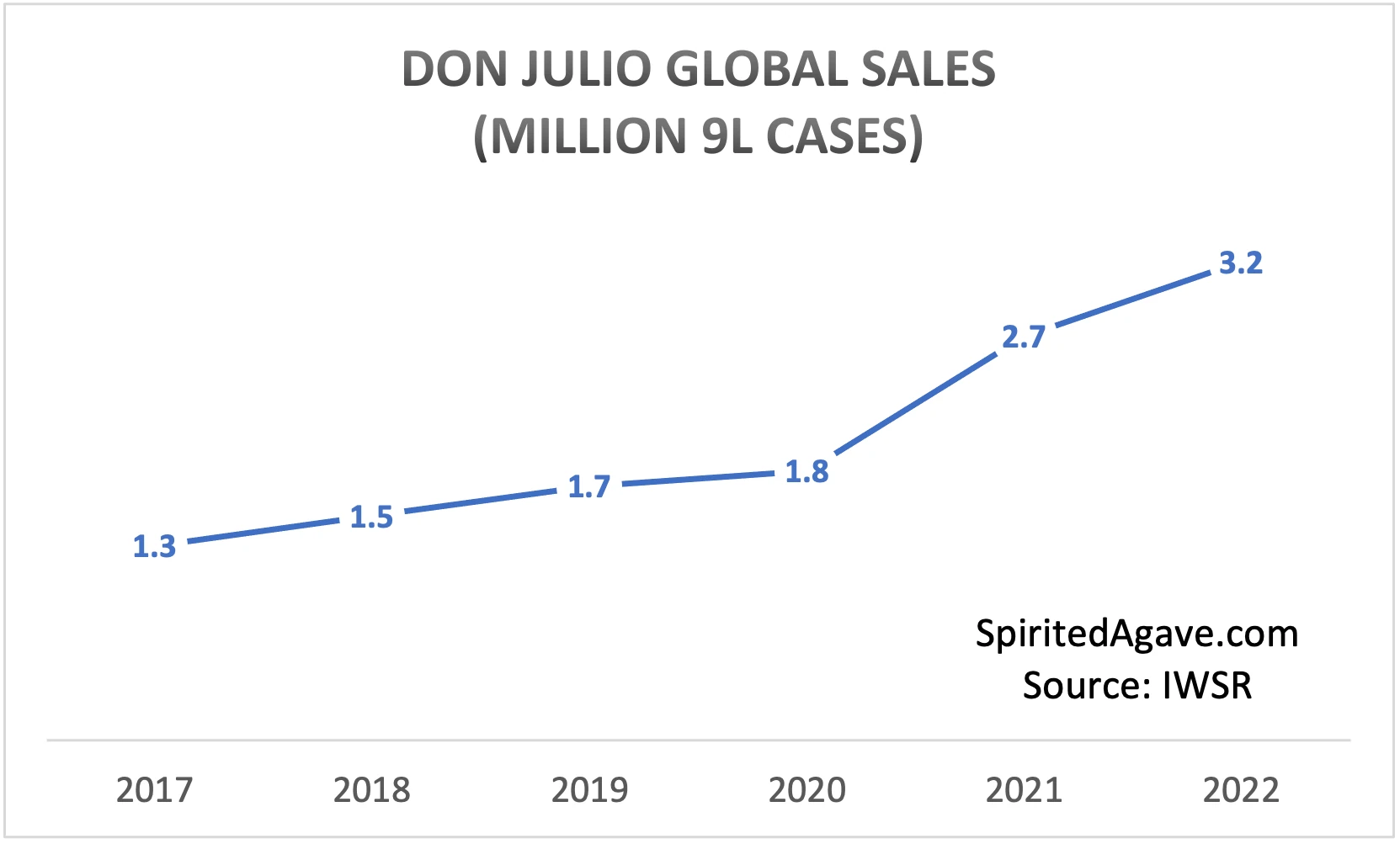 Don Julio Tequila Brand History
Don Julio was founded by Julio González-Frausto Estrada in 1942 when he was just 17 years old. The story goes that Don Julio went with a distinctive short tequila bottle, rather than the more common tall ones, so that the tequila could take pride of place on the dinner table with guests still able to see each other over the bottle.
In 1947 the distillery, La Primavera was built. The tequila produced here was marketed under the Tres Magueyes brand. The Don Julio brand was only introduced in 1987, by Juilo's sons to commemorate his 60th birthday two years earlier.
In 1999 the Seagram Company invested in Don Julio. In 2001 Diageo acquired the spirits and wine business from Seagrams which included their stake in Don Julio. In 2003 Diageo entered a joint venture with the company behind Jose Cuervo, selling the Cuervo group a 50% stake in Don Julio for US$100 million. In November 2014 there was another rearrangement. Diageo traded its Bushmills Irish whiskey to Cuervo group in exchange for its 50% share in Don Julio plus US$408 million. This put Diageo back in full control of Don Julio.
Diageo has the second largest tequila sales of any company worldwide. Diageo also owns the fourth highest selling tequila brand, Casamigos.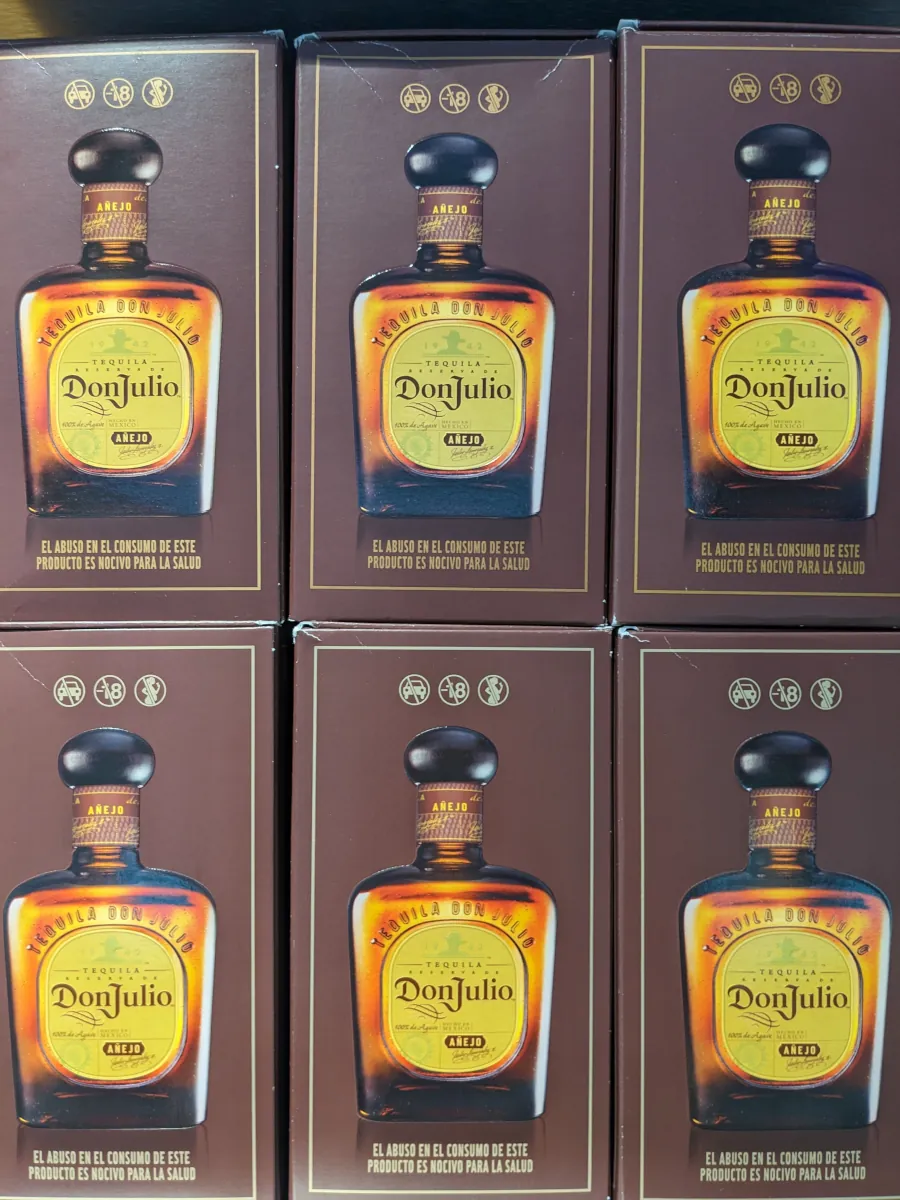 Don Julio's Product Range
Don Julio's product range are all 100% agave and include: blanco, reposado (aged eight months), reposado (aged 10 months), añejo (aged 18 months), añejo (sold as "1942", aged two and a half years), extra añejo (Ultima Reserva), añejo cristalino (aged 18 months). Don Julio was relatively early in the cristalino trend, launching Don Julio 70 in 2012 which was the world's first añejo cristalino. Don Julio 70 is now the world's #1 selling cristalino.
There are also a number of limited release bottlings which take advantage of Diageo's global spirit portfolio. For example, two tequilas finished in casks that previously held scotch whisky: Lagavulin single malt and Buchanan's blended whisky (both Diageo brands).
Another seasonal release is called Primavera, after the brand's first distillery, La Primavera. Primavera means spring, as in the season, in English. The tequila is a reposado, finished in a European cask that previously held wine infused with macerated orange peel. This added a light citrus taste.
Don Julio's most premium tequila in production is Don Julio 1942 Ultima Reserva Extra Añejo which sells for around $600.