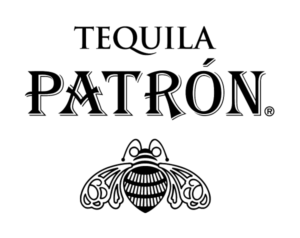 Founded: 1989
Owner: Bacardi
Owner headquarters: Hamilton, Bermuda
Cases sold in 2022: 3.5 million
Bottles sold: 42 million
Value of retail sales 2022: US$2,080M
Norma Oficial Mexicana (NOM): NOM-1492
Distillery: Hacienda Patrón, Atotonilco El Alto, Jalisco
Region: Highlands
Patrón is the second highest selling tequila brand by volume in the world after Jose Cuervo. Because of its much higher price point, Patrón is the number one tequila brand by worldwide sales value. It was the first tequila to successfully establish tequila as a super premium product in the USA.
Table of Contents
Patrón Sales Trends
Patrón tequila sales have grown solidly over recent years with 3.5 million cases sold in 2022. A case is made up of 12 bottles. This represents a growth rate of 10.1% over 2021. Patrón has a tequila market share of about 7.5%.
Patrón Brand History
Patrón was launched in 1989 by founders Martin Crowley and John Paul DeJoria, together with master distiller Francisco Alcaraz. Patrón was pioneer in the super-premium-and-above category in the USA, with the US$37 bottles selling for multiples of what most other tequilas cost at the time.
Patrón's logo, a stylized bee or hornet, was inspired by DeJoria's time in the US Navy aboard the USS Hornet. The bottles are hand blown glass and made in Mexico. Each bottle is also hand labeled and numbered.
Since launch Patrón has prioritized the US and international markets, although has more recently increased promotion in its Mexican home. In March 2022 Patrón launched a marketing partnership with Mexican Formula 1 driver, and Jalisco native, Sergio "Checo" Perez which has been widely promoted in Mexico.
Patrón is produced at the Hacienda Patrón distillery. Production was moved there in 2002. The original Patrón tequila was produced in Casa Siete Leguas.
Bacardi acquired Patrón in 2018 in a deal valuing the company at US$5.1 billion. Bacardi had held a significant minority position in Patrón since 2008. Bacardi has the third largest tequila sales of any company worldwide.
A coffee flavored liqueur variant called XO Cafe, and sometimes known as Cafe Patrón, was popular until production was discontinued in 2021. The decision was apparently made for Patrón to focus on its core line up of super and ultra-premium tequila variants.
Patrón Product Range
Patrón has three brand categories with variants for each, the categories are Patrón, Gran Patrón and Patrón El Alto. The base range (although still super-premium) is Patrón, with blanco (called silver), reposado, añejo and extra añejo variants˜. Gran Patrón has blanco (called platinum), añejo (called Burdeos) and extra añejo (called Piedra).
Patrón also carries a range of limited edition variants, including a 10 year extra añejo and a number of special edition bottles. Its Patrón en Lalique series make up three of the five most expensive tequilas available for sale.
In November 2022 Patrón launched a new prestige line of tequilas, Patrón El Alto. The agave for the tequila comes from the highest growing regions of Jalisco and combines a blend of reposado, añejo and extra añejo tequilas aged in 11 types of barrels. Patrón El Alto has a suggested retail price of $179.
Patrón also has a "smokey tequila" range called Ahumado, available as a blanco or reposado. The Ahumado range (meaning smoked or smoky) uses an agave baking process identical to how most mezcals are produced. The agave piñas are smoked in underground pits, rather than using steam ovens (how most tequilas are made).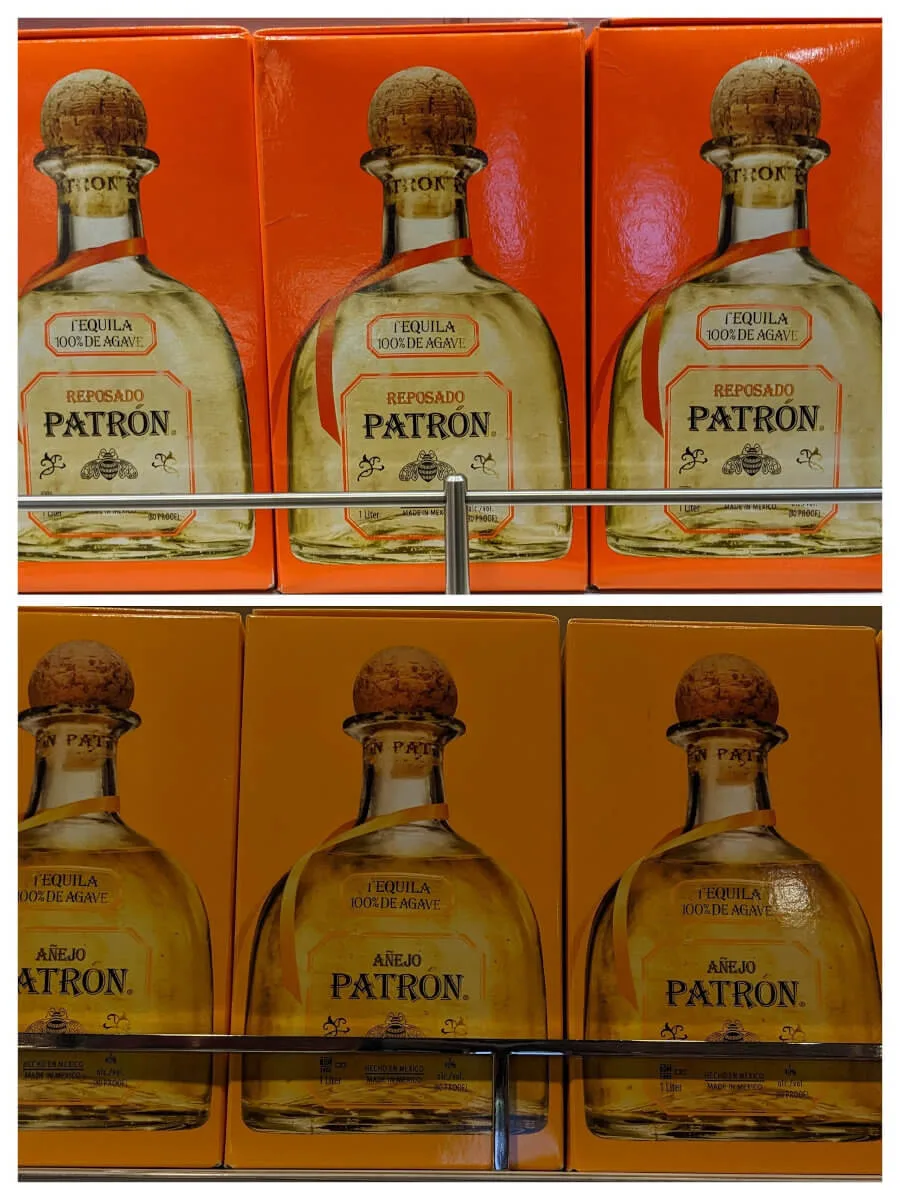 Patrón's Production Process
Patrón prides itself on using non-industrial production techniques for making its tequila. For example, the piñas (agave hearts) it uses are all crushed by tahona, a two-tonne stone wheel, in a process which is more labor intensive but said to achieve a higher quality. However for most product variants a more industrial roller mill is also used. Patrón claims to have more working tahonas than any other tequila producer in the world.
The production facilities have been expanded many times but key elements are not made larger, they just make a lot more of them. For example the brick ovens, wooden fermenters and copper stills are all very low volume and batch sizes replicate the original small batch process.
Additionally, Patrón is marketed as having 0% additives. Something not all brands of tequila can claim, even if there are no additives disclosed on the label. Additives such as caramel coloring and even sugars are often used by manufacturers in the finished product.
Patrón in Popular Culture
Since the beginning Patrón was positioned to be trendy and target influencers in places such as Hollywood and Las Vegas. In 1993 it featured in a segment of Clint Eastwood's movie In the Line of Fire.
According to the company, Patrón has been name-dropped in over 250 popular songs, including those by Rihanna (Pour it Up, "Strip clubs and dollar bills, I still got my money / Patrón shots, can I get a refill?"), Bruno Mars (Marry You, "Who cares if we're trashed, got a pocket full of cash we can blow / Shots of Patrón and it's on, girl."), Drake (Karaoke, "I'm always up too late, I worry about you there alone / in that place you call your home, warm nights and cold Patrón."), and T.I. (Whatever You Like; "Stacks of deck, Patrón on ice / And we can pop bottles all night / And, baby, you could have whatever you like").
One of Patrón's founders, John Paul DeJoria is also noted for his success starting the Paul Mitchell Hair Care Products, and his involvement in Madagascar Oil. In 2013 DeJoria started appearing on the popular entrepreneur show Shark Tank. John Paul DeJoria's net worth was US$2.9 billion in 2022, according to Forbes.