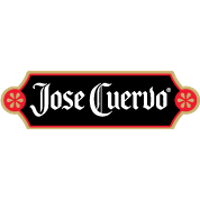 Founded: 1795
Owner: Becle (sometimes known as Grupo Cuervo)
US Distributor: Proximo Spirits (owned by Becle)
Owner headquarters: Mexico City, Mexico
Cases sold in 2022: 9.2 million
Bottles sold: 110 million
Value of retail sales 2022: US$1,760M
Norma Oficial Mexican (NOM): NOM-1104, NOM-1122
Distillery: La Rojeña, Tequila, Jalisco
Region: Lowlands
Jose Cuervo is the number one selling tequila brand worldwide by volume ahead of Patrón. However it is the number three brand by sales value, behind Patrón and Don Julio. It is also the oldest brand of tequila and is still owned by descendants of the founder. Its cheap Jose Cuervo Gold mixto tequila is many people's first introduction to tequila (and also the reason many swear off it!). However they also produce a much finer range Reserva de la Familia. Read on to discover more about the OG tequila brand.
Table of Contents
Jose Cuervo Sales Trends
Jose Cuervo tequila sales have grown strongly over recent years to 9.2 million cases in 2022. A case is made up of 12 bottles. This represents a growth rate of 15.9% over 2021. This is very impressive for such a large, well-established brand. Jose Cuervo has a tequila market share of about 19.7%.
Jose Cuervo Brand History
El Jefe. The Original. Almost one in five bottles of tequila around the world are Jose Cuervo. Jose Cuervo is the oldest brand of tequila in the world. It traces its heritage back to 1758 when Jose Antonio de Cuervo y Valdés, was given a writ of land ownership to plant agave to produce tequila by the King of Spain, King Fernand VI. On 27 May 1795, the second generation Jose Maria Guadalupe Cuervo y Montana was issued the first royal license to produce tequila. The tequila was marketed under the name Vino Mezcal de Tequila de Jose Cuervo.
The distillery where Jose Cuervo is still produced, La Rojeña, was founded in 1812 and is the oldest active distillery in Latin America. Jose Cuervo was the first tequila brand to bottle tequila individually. Jose Cuervo barrels were first exported to the USA in 1852. In 1880 it was the first to bottle tequila in glass bottles. Jose Cuervo as a brand was established in 1900.
In 1945 it was Jose Cuervo that was used in the original recipe for the margarita.
The brand is now owned by the Becle company, which is run by the Beckmann family, the 11th generation of the original Jose Cuervo. Becle is also the largest selling tequila company worldwide.
In 1989 the Beckmann family sold 45% of Jose Cuervo to Grand Metropolitan. In 1997 Grand Metropolitan merged with Guinness to become Diageo. From 2011 Diageo tried to buy Jose Cuervo for over US$3 billion but was not successful.
Jose Cuervo Product Range
Jose Curvo has a large range of varieties under its label, which generally fall into three classes. There is the budget mixto range of tequilas, Jose Cuervo Especial. The middle of the group, Jose Cuervo Tradicional. And the super premium Reserva de La Familia.
Especial comes in a gold (mix of unaged and aged tequila) and blanco. In Mexico there is a reposado Especial. Tradicional is 100% agave and comes in a blanco, reposado, añejo, and a reposado cristalino. The Reserva de la Familia line is 100% agave and comes in blanco, reposado and extra añejo.
Jose Cuervo also produces a range of ready to drink tequila mixes, pre-made margarita, and margarita mix.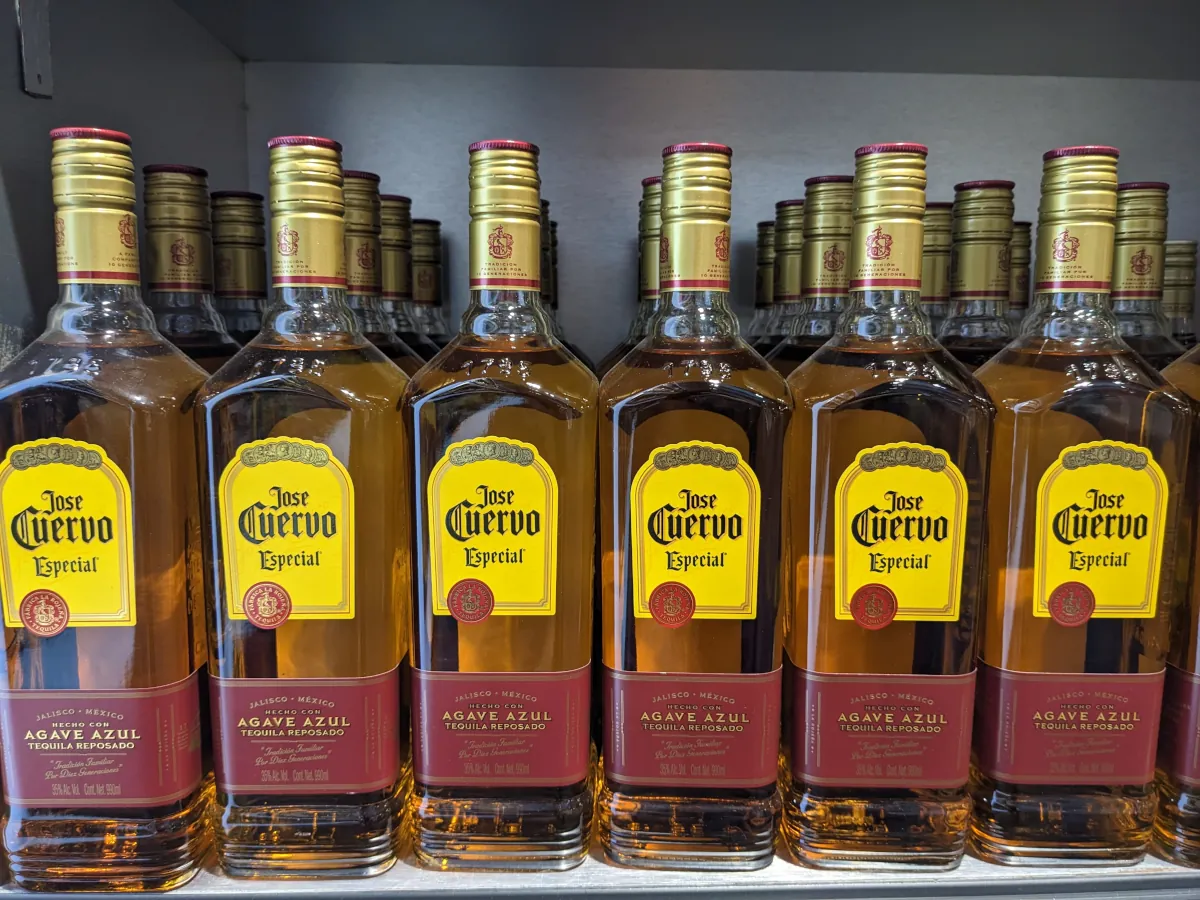 Jose Cuervo in Country Music
In 1983, singer Shelly West achieved number 1 on the country charts with the song Jose Cuervo. This boosted the brand's sales even further. The song contains the lines:
Jose Cuervo

You are a friend of mine

I like to drink you with a little salt and lime

Did I kiss all the cowboys?

Did I shoot out the lights?

Did I dance on the bar?

Did I start a fight?

Jose Cuervo song, performed by Shelly West, written by Cindy Jordan, aka Miss Jose Cuervo
In 2002 the brand featured again at the top of the country music charts with the song Ten Rounds with Jose Cuervo performed by Tracy Byrd. The song is about drinking to forget, and includes the lines:
After nine rounds with Jose Cuervo

They were countin' me out and I was about to give in

The after ten rounds with Jose Cuervo

I lost count and started countin' again!

Ten Rounds With Jose Cuervo song, performed by Tracy Byrd, written by Casey Beathard, Michael P. Heeney, Maria Cannon-Goodman