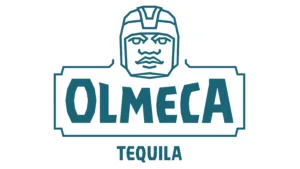 Founded: 1967
Owner: Pernod Ricard
Owner headquarters: Paris, France
Cases sold in 2022: 1.1 million
Bottles sold: 13 million
Norma Oficial Mexicana (NOM): NOM-1111
Distillery: Colonial de Jalisco, Arandas, Jalisco
Region: Highlands
Olmeca is the tenth highest selling tequila brand in the world.
Olmeca Sales Trends
Olmeca and Olmeca Altos tequila sales have grown moderately over recent years to 1.1 million cases in 2022. A case is made up of 12 bottles. This represents a growth rate of 3.6% over 2021. This is slower than many of the top brands which are growing at double digits. Olmeca has a tequila market share of about 1.9%.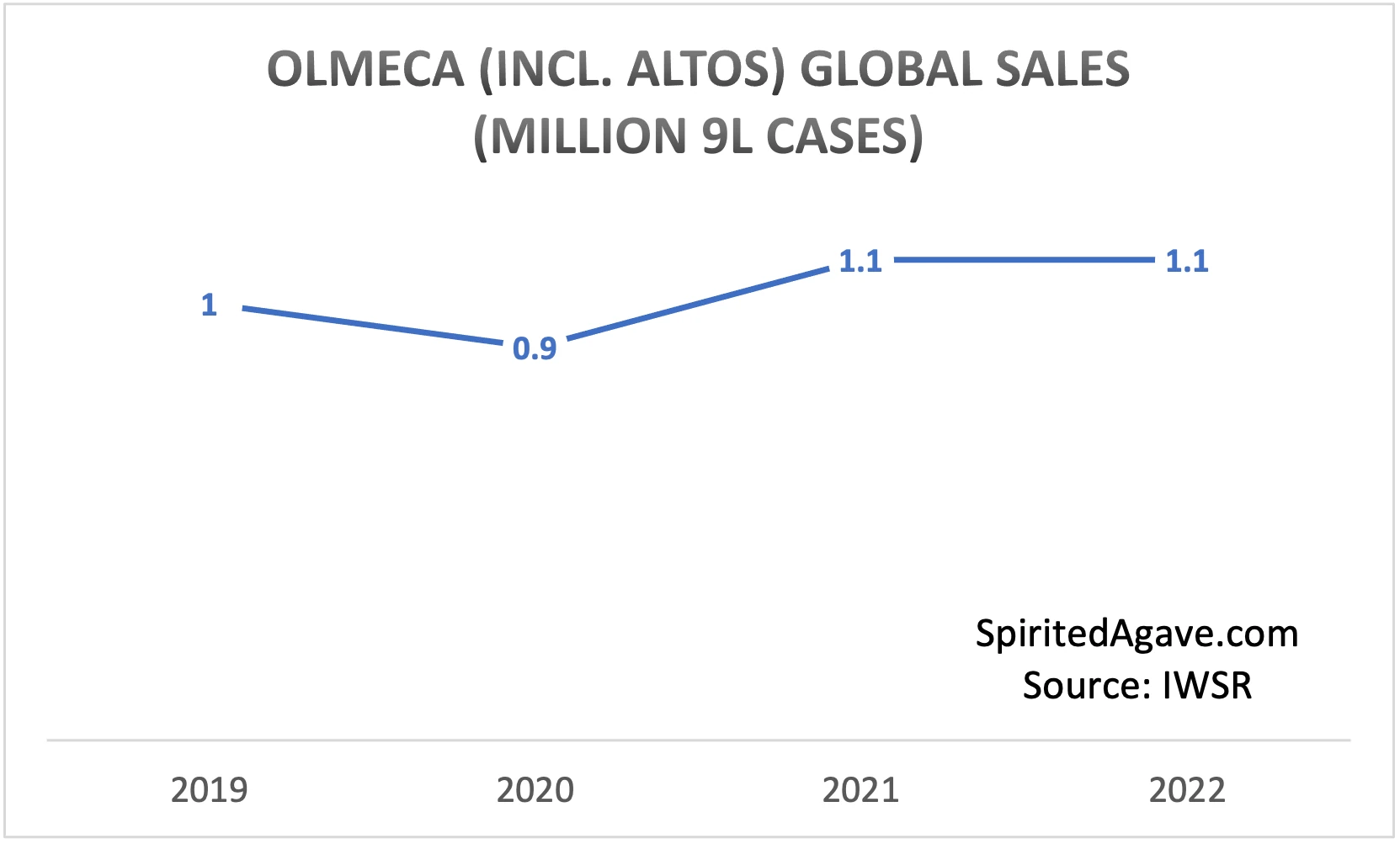 Olmeca Tequila Brand History
Olmeca tequila was founded in 1967 by Seagram Company, known for its gin. In the 1990's Seagrams had the distribution agreement for the fast growing Patrón tequila brand, now the number 2 selling tequila worldwide.
Patrón had outgrown its first distillery, Siete Leguas, and so Seagrams commissioned a new distillery to support production, to be known as Colonial de Jalisco distillery. Just four months after completion of the facilities in 1997, Segrams lost the distribution agreement for Patrón. So instead of producing Patrón, Seagrams switched its Olmeca and Mariachi brands to Colonial de Jalisco. Pernod Ricard acquired Olmeca in 2001 from Seagram.
Pernod Ricard has the seventh highest sales of tequila worldwide, with sales of its Avion brand also contributing.
Similar to Patrón, Altos uses the tahona method plus roller mills for crushing the agave piñas. Tahonas are two ton stone discs. Tahona wheels were traditionally pulled by donkeys or mules (and still are in mezcal production) but motors are used to drive stone for this production process.
Jesus Hernandez is the maestro tequilero, or master distiller, for Olmeca. The Altos line was created in 2009 in collaboration with famous UK bartenders Henry Besant and Dre Masso.
Olmeca Tequila Product Range
Olmeca has two brand categories, Olmeca (mixto tequila) and Olmeca Altos (100% agave). The Olmeca range has Blanco, Gold (mix of blanco and aged tequila), reposado and añejo. There is also a dark chocolate and tequila mix. In the Olmeca Altos line are blanco, reposado and añejo.